This is an old revision of the document!
---
Poppy-Kine : Stage d'été 2017 PoppySystèmeDeLEDs
Introduction
Les objectifs principaux est la suite d'une partie du projet S4 sur l'intégration d'un système de LED au robot Poppy.
1. Amélioration de l'interface graphique pour modifier la couleur lors de la phase de démonstration.
- Nouvelle fenêtre Popup
- Utilisation d'une «timeline»
2. Intégration du feedback de la Kinect pour choisir la couleur
---
Comment l'utiliser
Nouvelle fenêtre Popup
Bouton Leds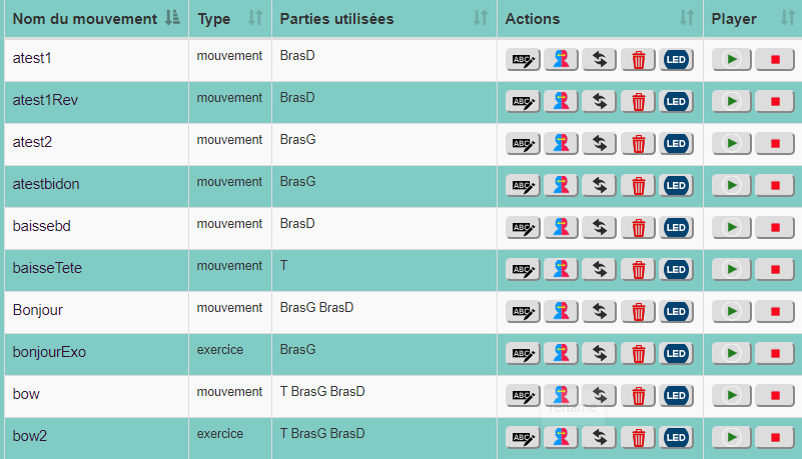 Nous avons ajouté le Bouton LED dans la colonne Actions. Si nous cliquons sur ce bouton, un Popup affiche. C'est facile de modifier le couleur pour chaque mouvement.
Popup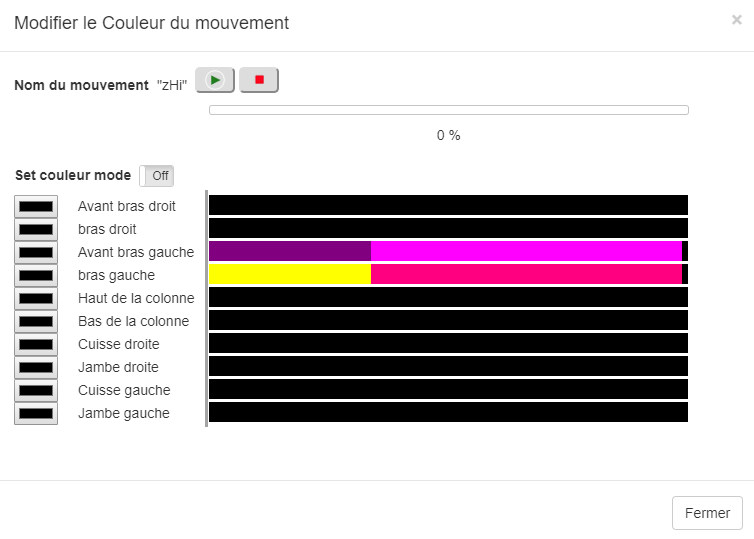 C'est la fenêtre pour modifier le couleur. Le couleur block est le couleur de Led de corp determiné de Poppy. Si c'est un mouvement sans exécuter les Leds. Le couleur est noir. Lorsque nous avons fini d'ajouter les couleurs au mouvement, un fichier json va être créé dans Poppy.
S'il y a déjà un fichier de led pour ce mouvement, Robot poppy va envoyer les données vers le Web serveur et les couleurs sont affichés sur le Popup. C'est intuitif de savoir les couleurs des Leds de chaque corp de poppy pour l'utilisateur. De plus il y a un timeline au dessus. C'est pour indiquer la période de chaque coleur block.
Changement de couleur

Nous pouvons cliquer le bouton Play dans le Popup pour jouer le mouvment. En ce moment là, la barre de progression va avancer. Nous pouvons clique encore le bouton Play pour pauser le mouvment. Ensuit nous pouvons changer le couleur comme nous voulons et cliquons le bouton Play pour mettre le mouvement à continuer.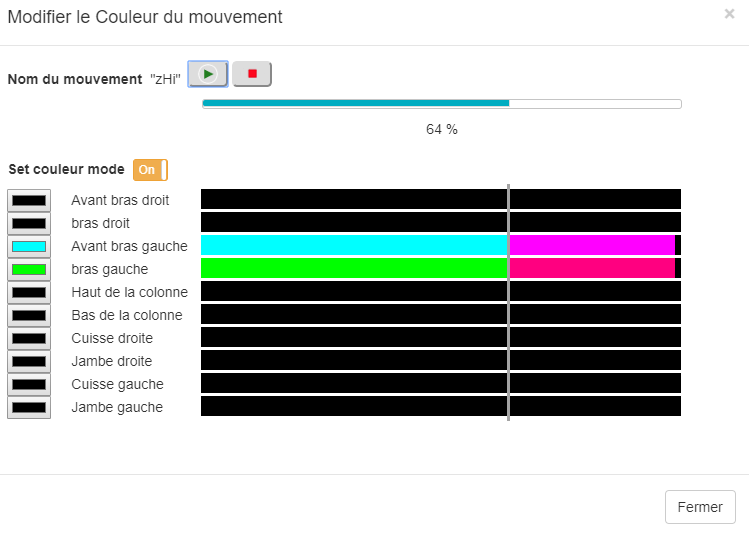 PAUSE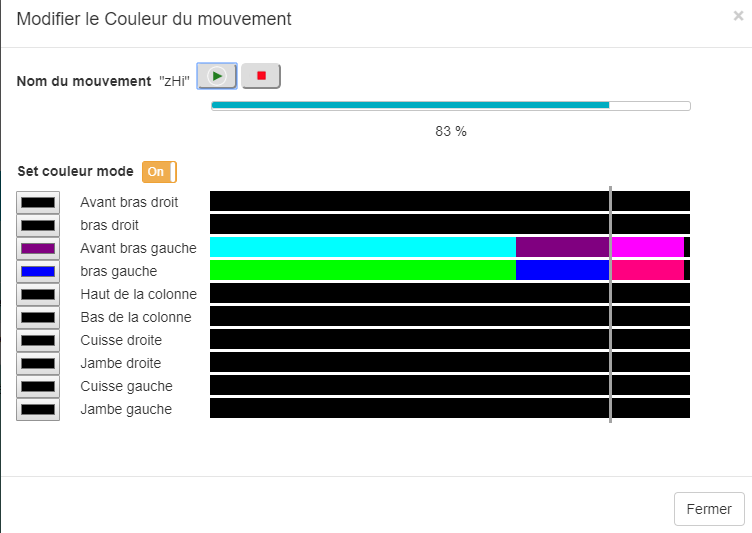 Changement du couleurMonospaced Text